Ardmore Park Artistry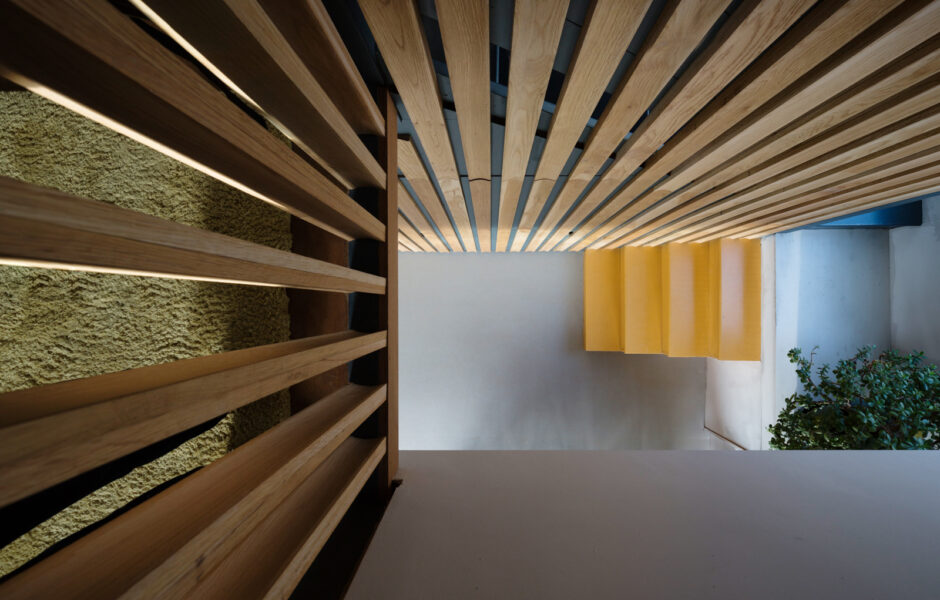 5 rooms become 1 as this 1970's house finds new space, light and life within the existing floorspace.
A sustained and dedicated design process including close client collaboration allowed for progressive fine-tuning of this artist family's brief. The key decision to avoid adding the typically desired extension brought huge benefits in efficiency as well as quality of space and light in the re-ordered interior. The result is a precisely calibrated and crafted living space, softly lit from three sides, and possessing a distinct atmosphere of calmness.
Moulded oak cladding provides a silent seamless edge, stretching from the front door to the first floor landing and in the process hiding five secret doors. Elsewhere simple painted MDF surfaces and a generally restrained palette are receptive to the colours and artwork of daily family life. Louder colour choices are used only where contrast and orientation are required.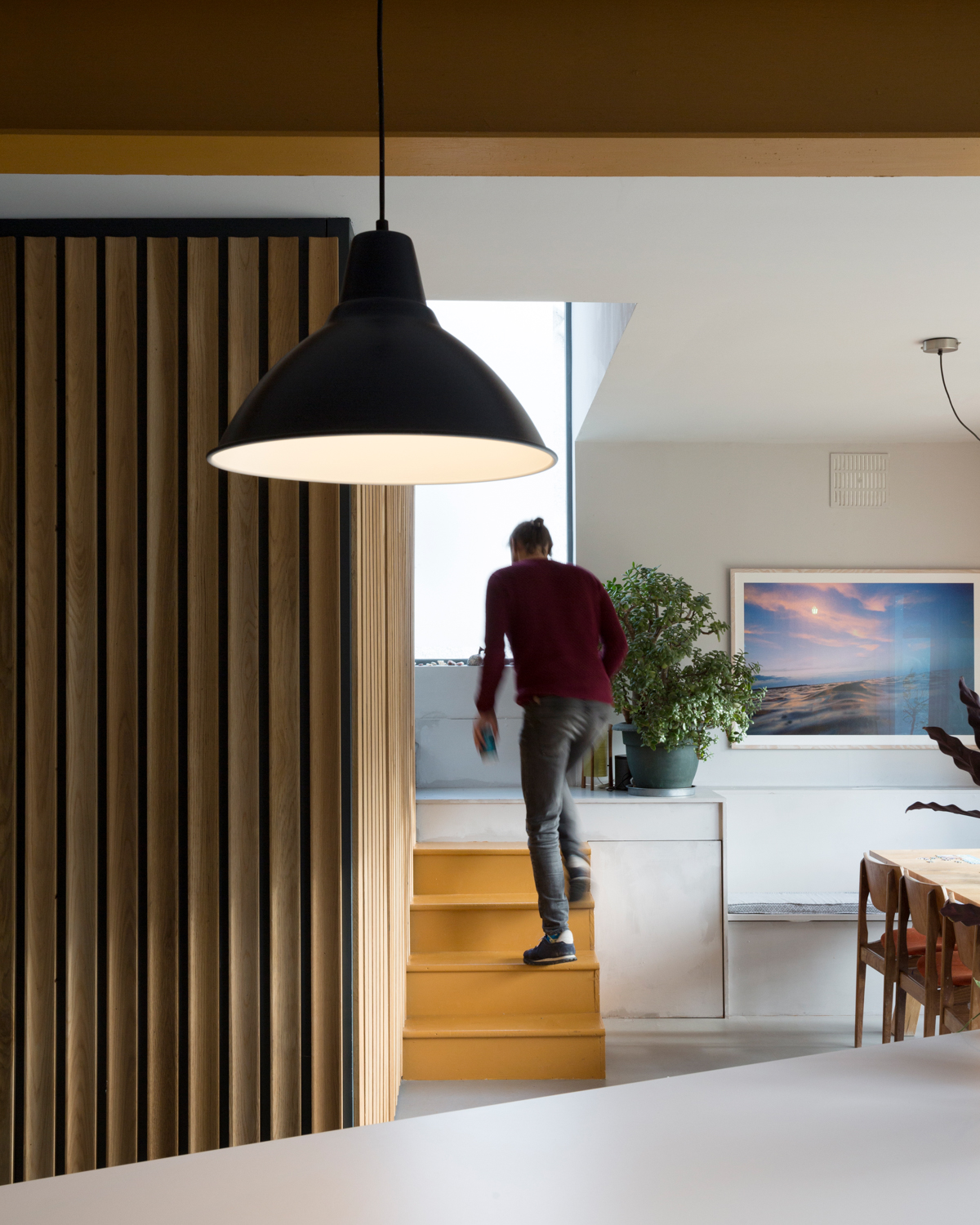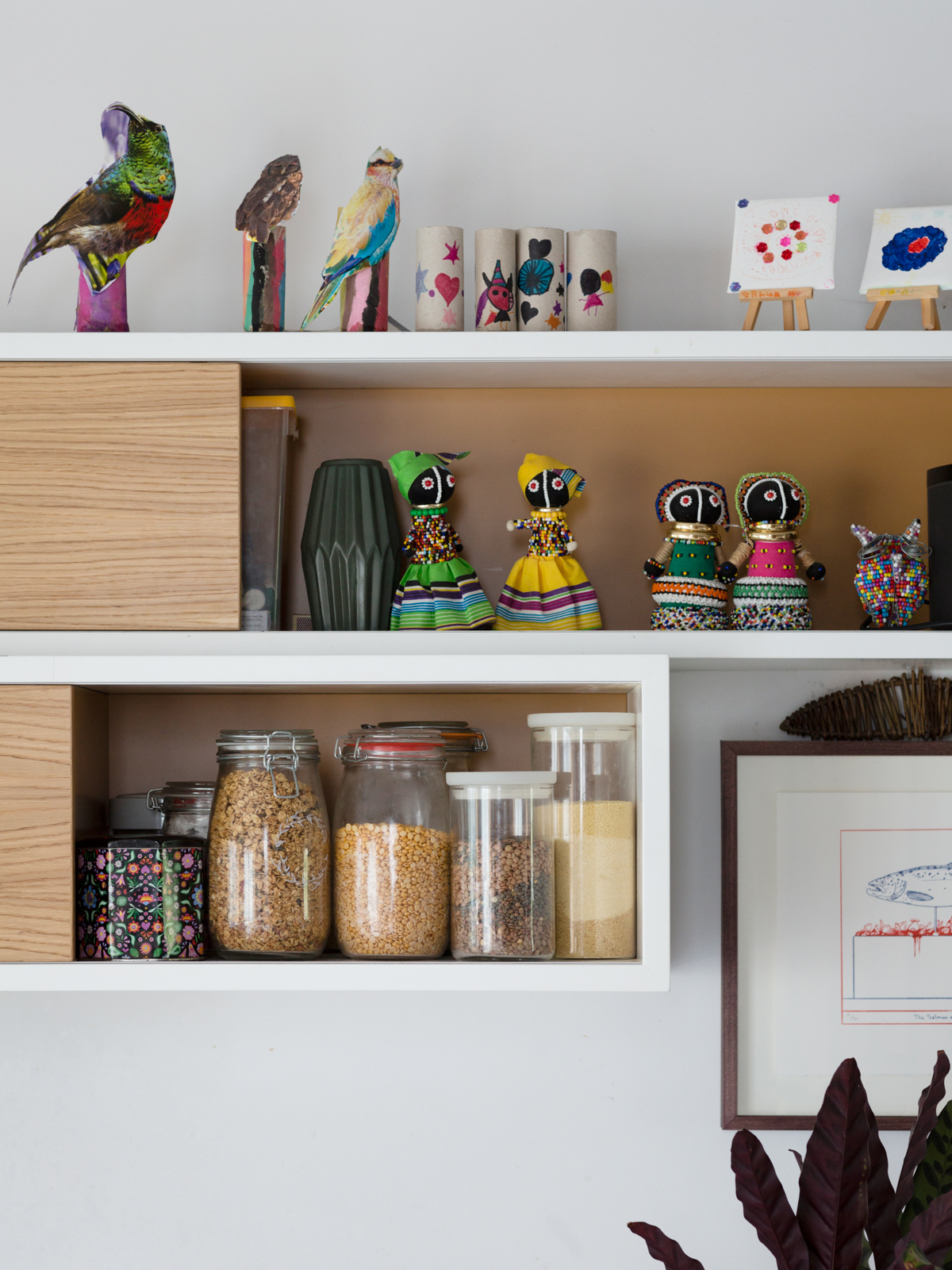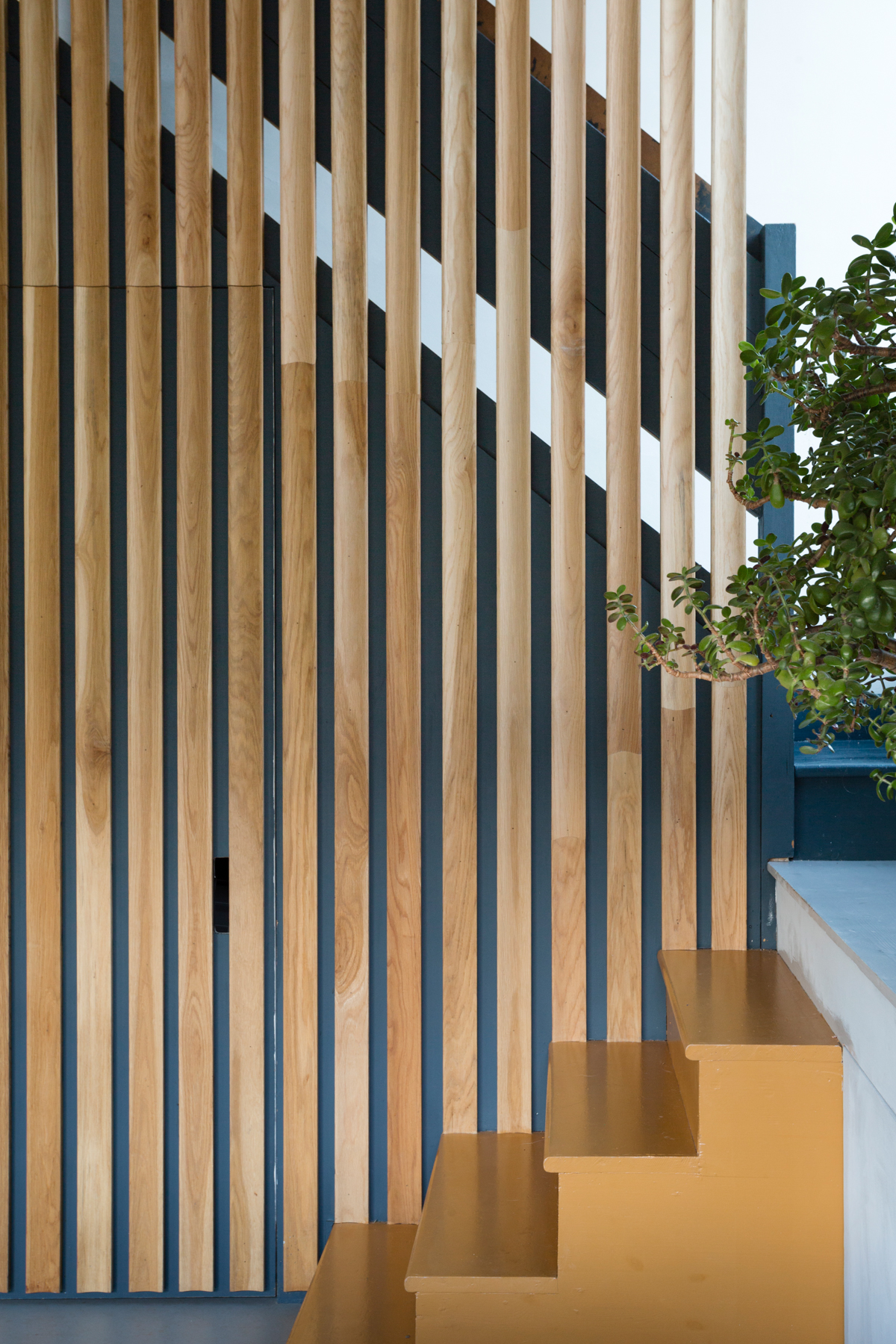 The kitchen fit-out was fully designed and detailed by KoMA as a social workspace within the wider living space. The central island is sculpted and faceted in response to it's practical needs and surrounding circulation. It's appearance is akin to an iceberg held in place only by the bridging bar counter.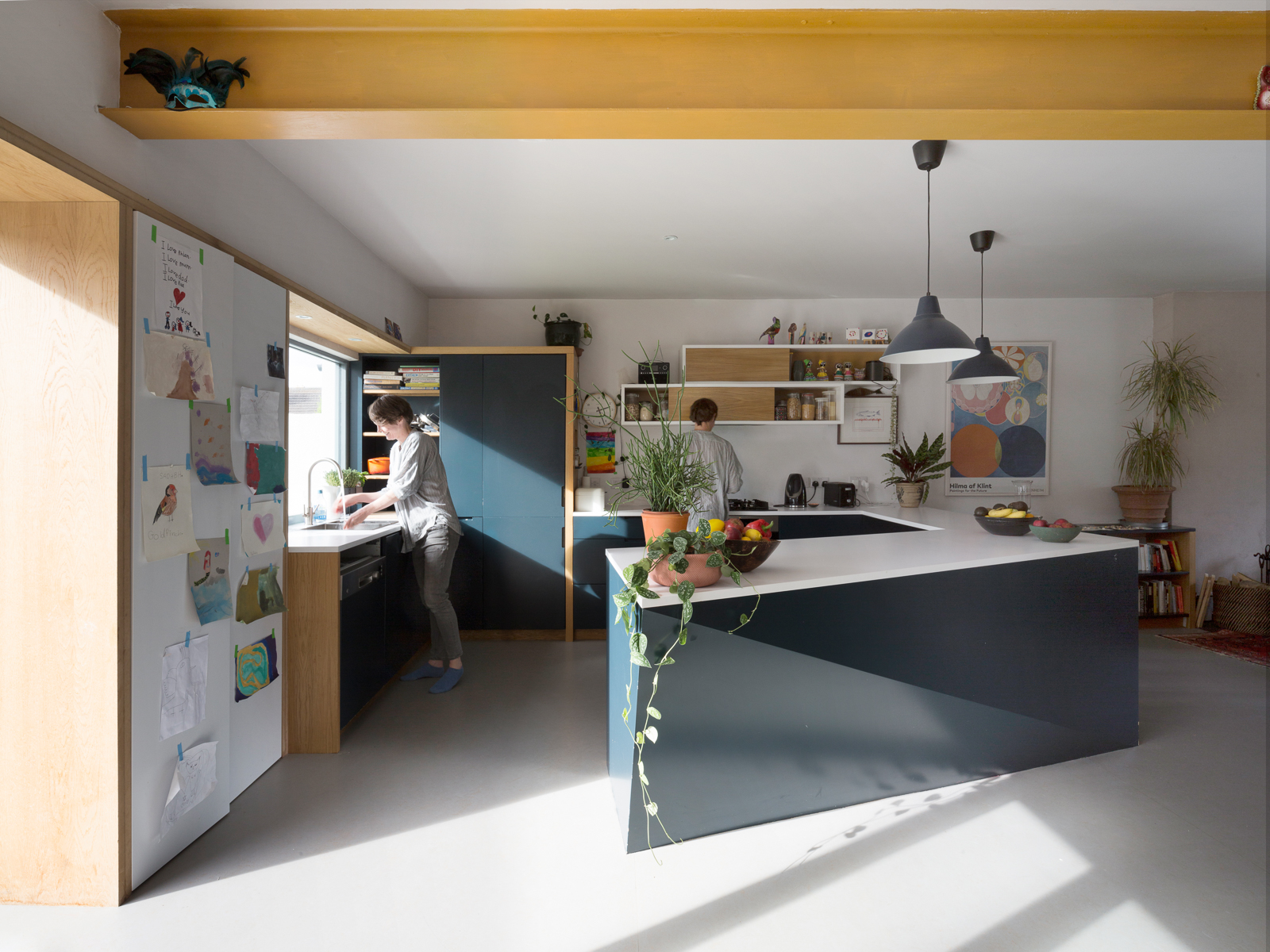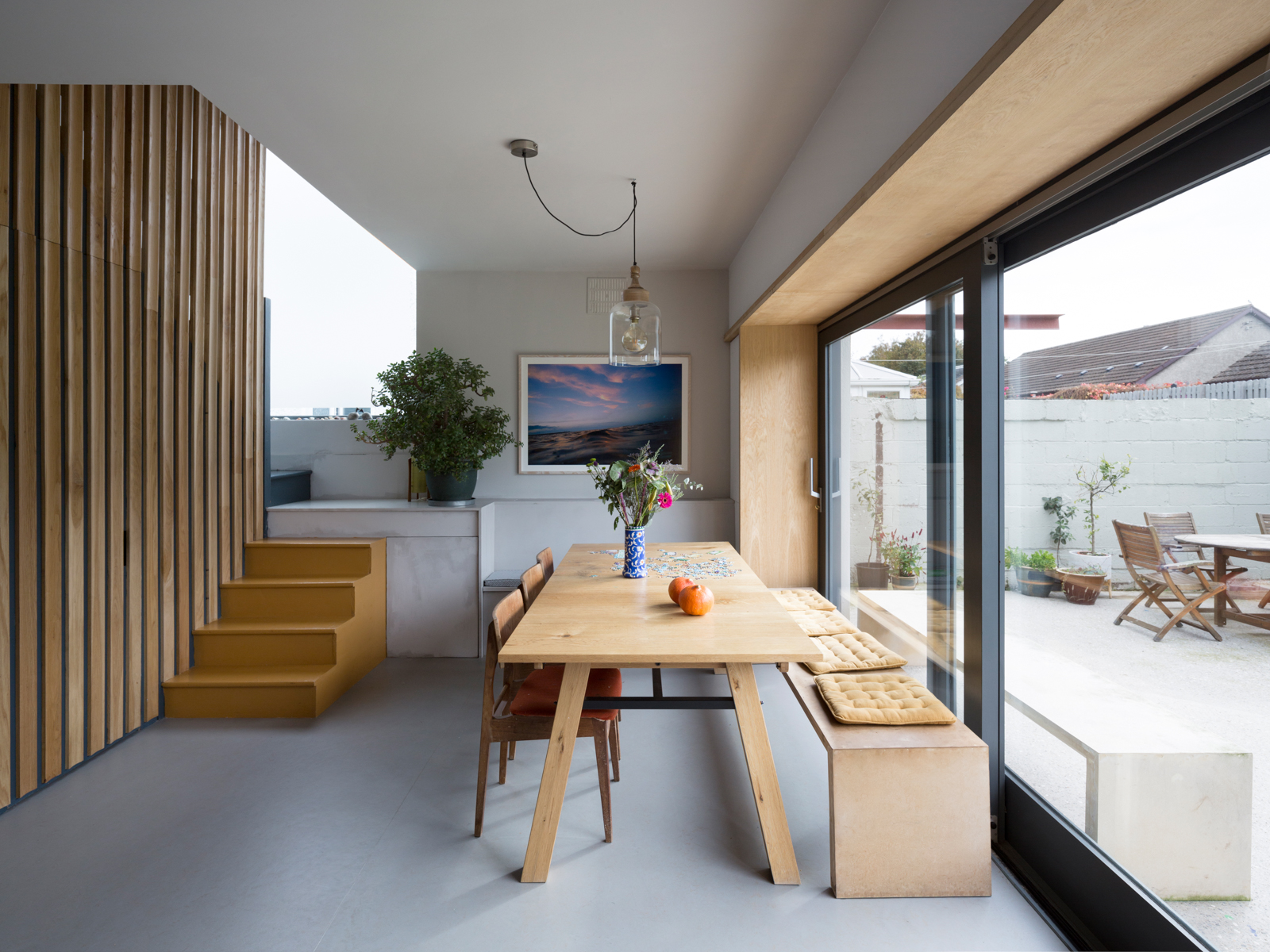 The stairwell was incorporated into the open plan and now acts as a large scale lightbox with it's new 2.4m x 1.6m South Eastern opaque window. The old stairs was kept in situ but re-dressed in MDF and oak.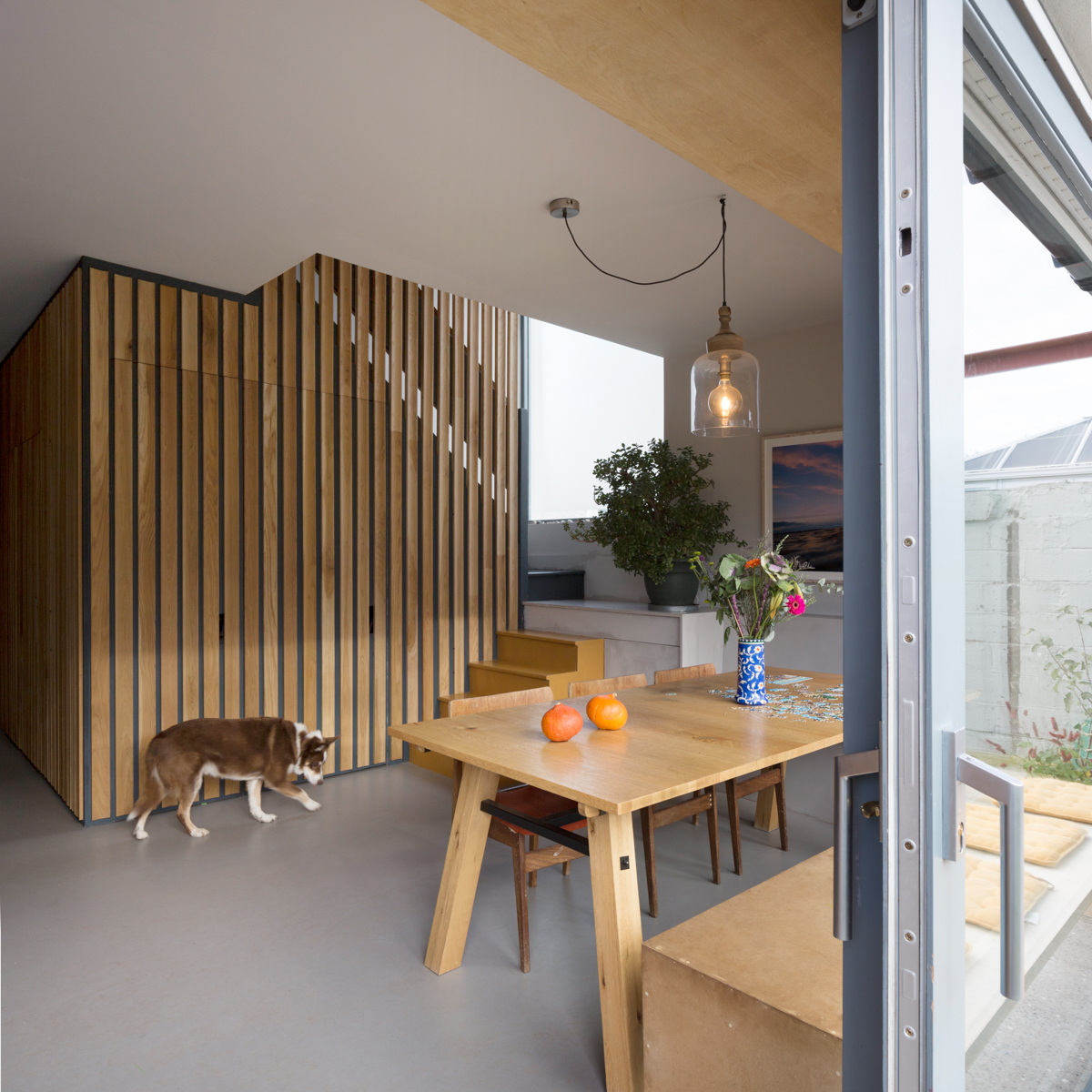 A double slider connects the dining area to the polished concrete terrace with matching bespoke inside and outside benches facilitating flexibility of use.
Thanks to client belief, this project perfectly illustrates our favourite definition for 'Design' –  solving problems beautifully.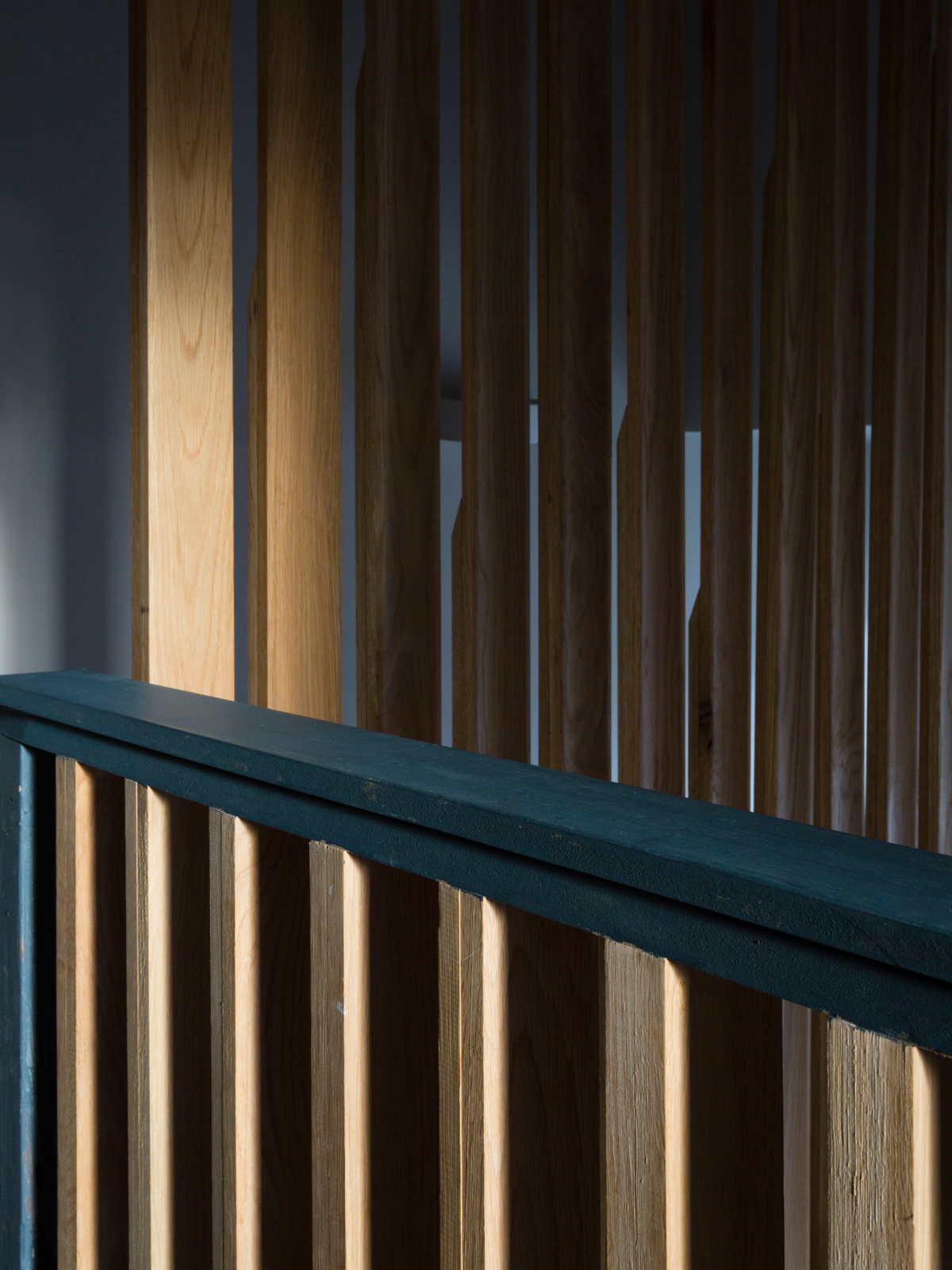 Ardmore Park, Dun Laoghaire, Co. Dublin. Refurbishment, Interior Design & Furniture Design. 2017 – 2019
Photography by Aisling McCoy.