House at Sheheree | Muckross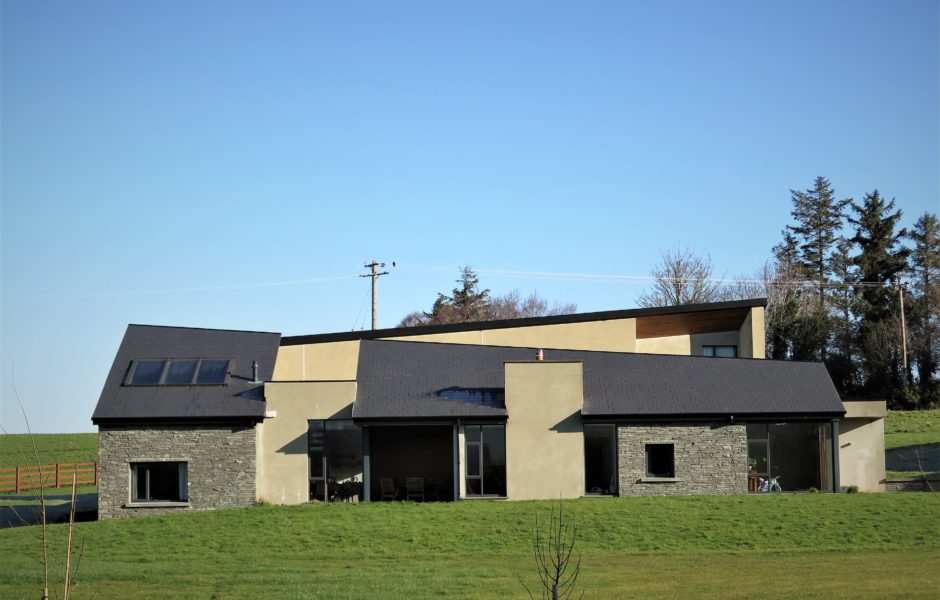 A dwelling at Sheheree, Muckross the design of which uses aspects of vernacular architecture to create a modern house that sits comfortable in the rolling landscape. The journey through the house is carefully crafted to allow enjoyment of the immediate landscape and the mountain views beyond. The roof spaces are economically used for secondary functions such as dressing rooms above bedrooms, each with individual loft stairs, thus keeping the overall house footprint tidier.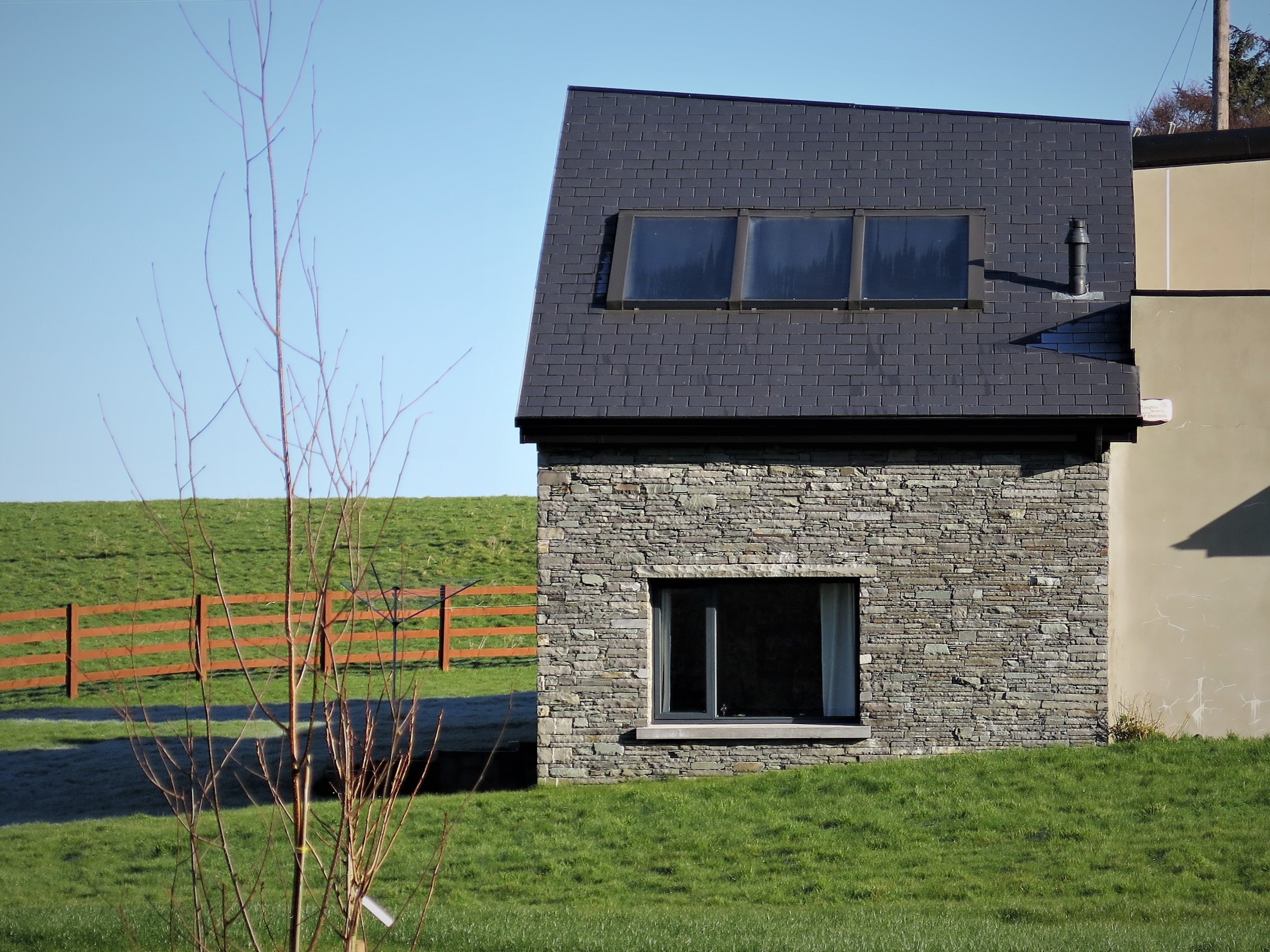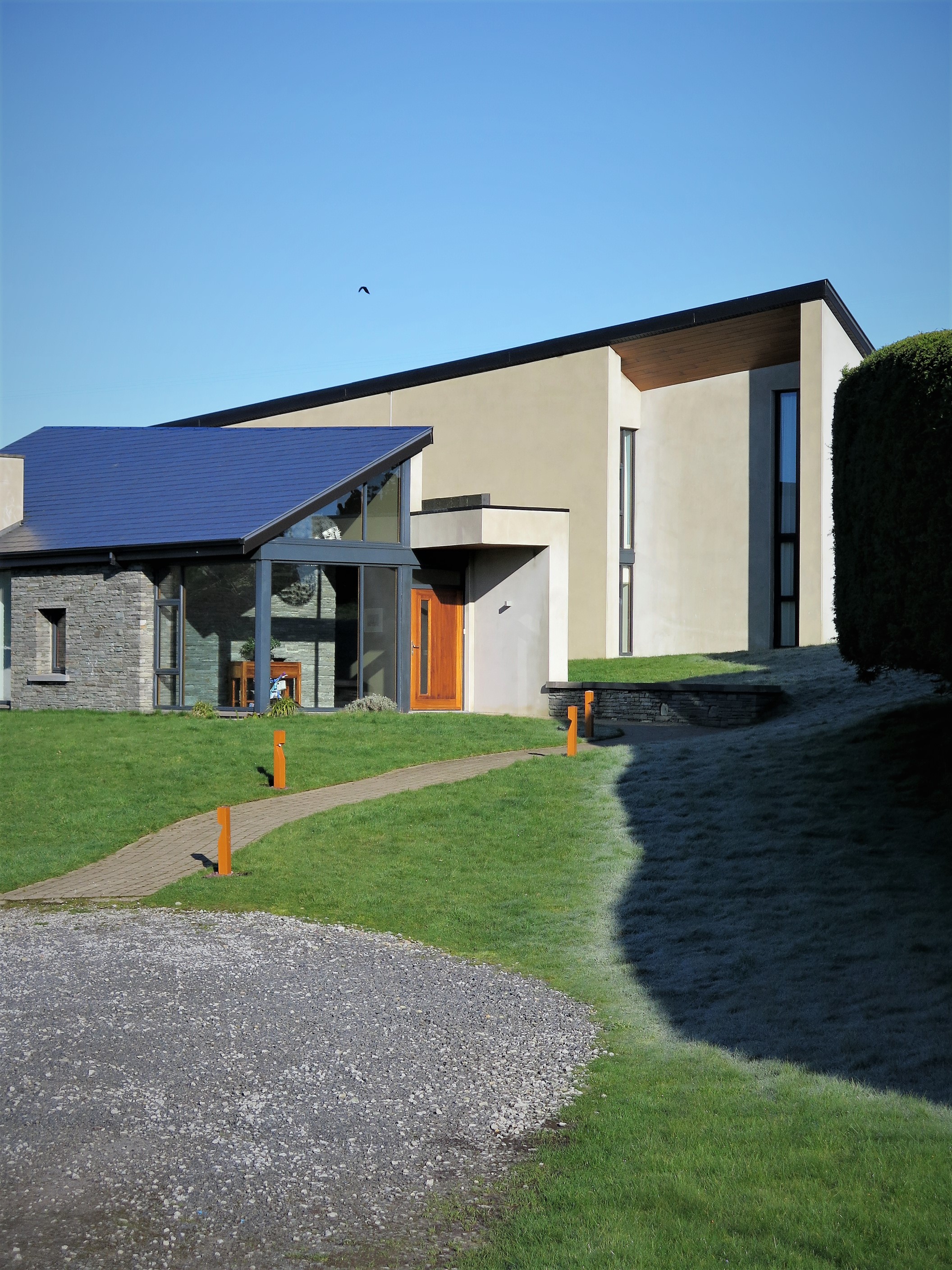 New House in the Countryside, Sheheree, Muckross, Killarney, Co. Kerry.