The Garden Wall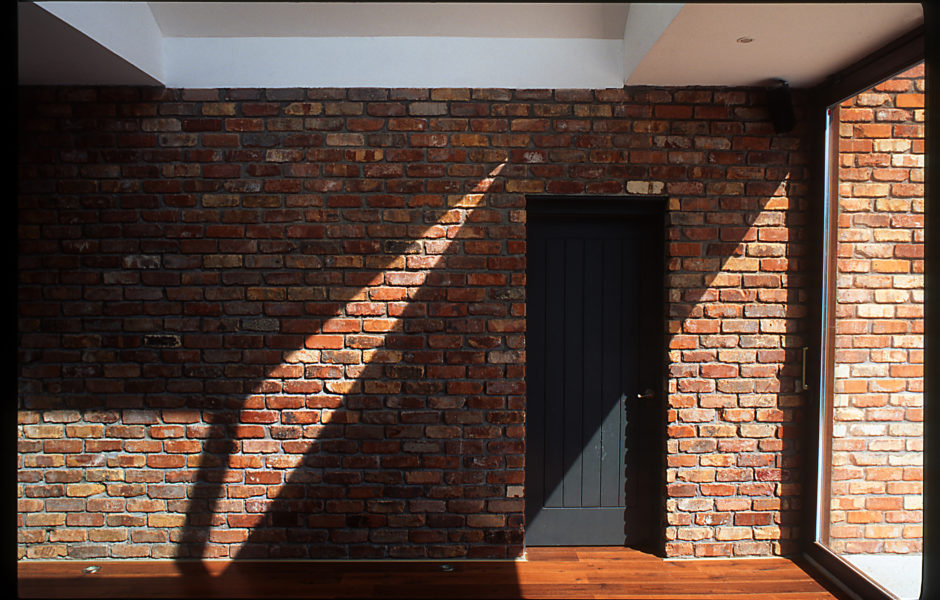 A semi-d is extended and reorganised giving more space on a low budget. The backbone of the project is a wall, the character of which, both internally and externally is that of a walled garden boundary. Physically it retains the untidy shed and utility functions to a narrow strip, allowing an uncluttered space on the opposite side.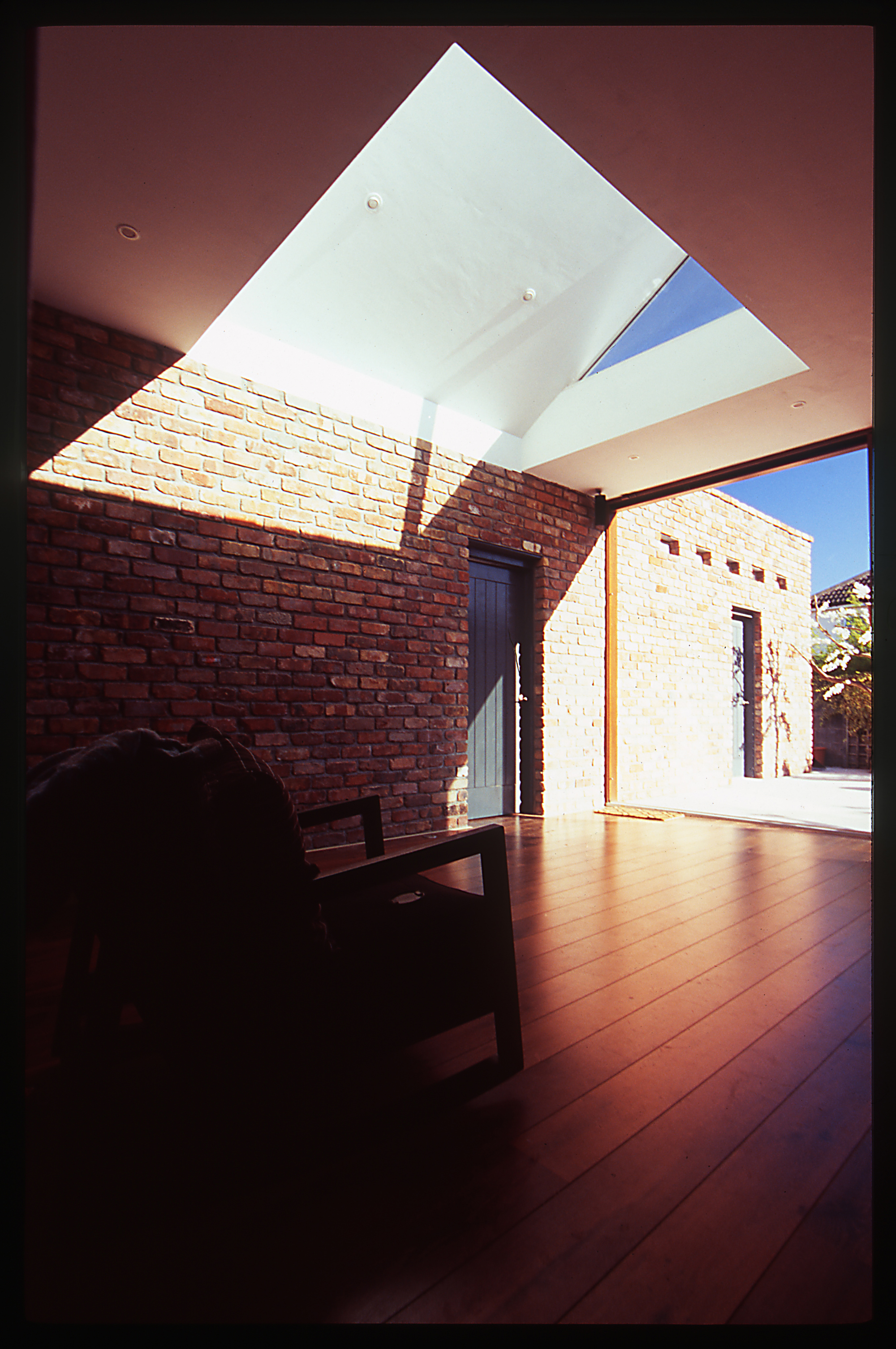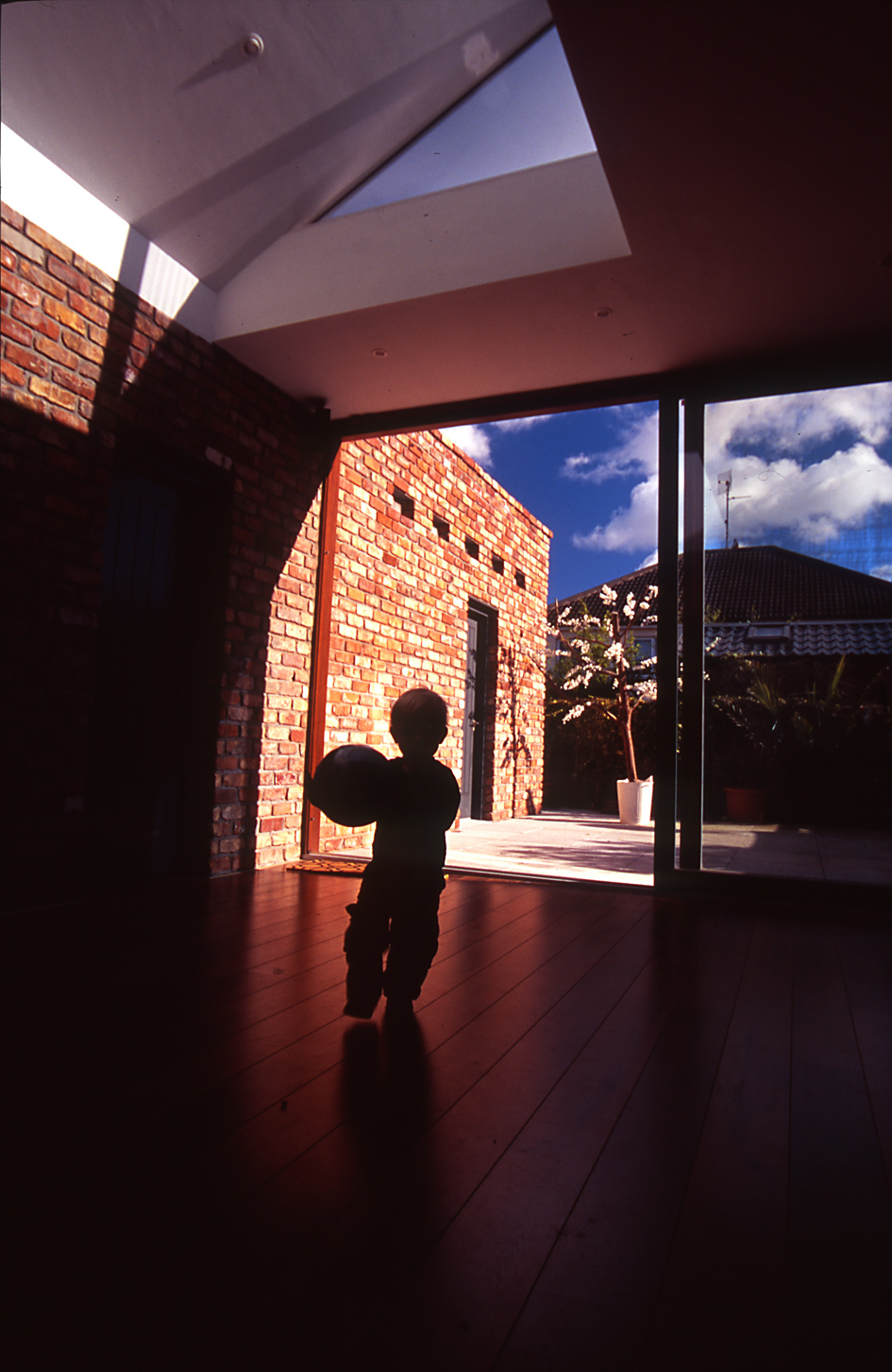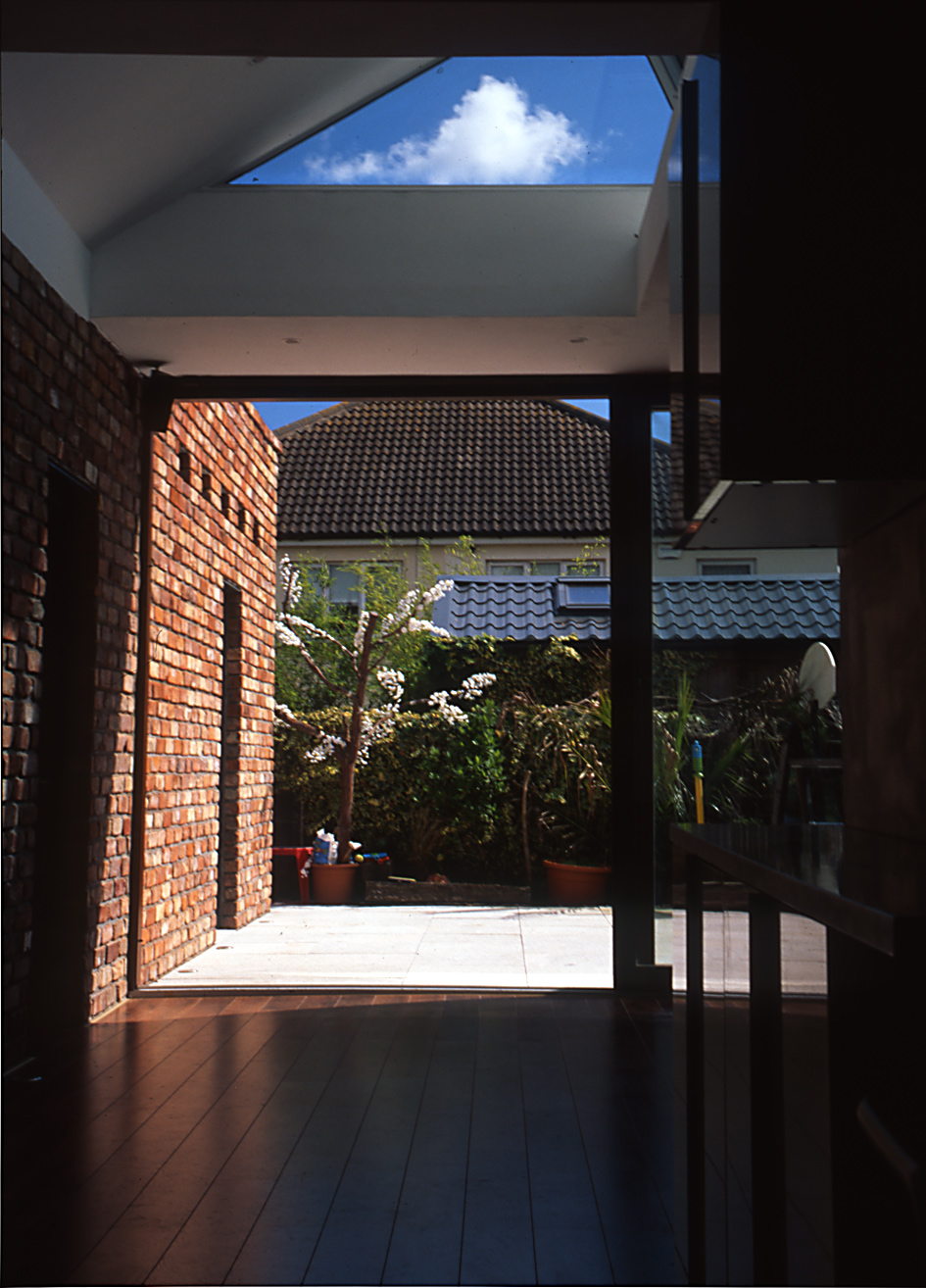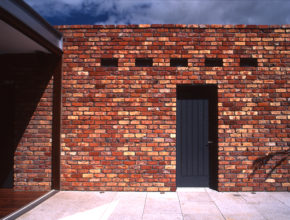 A feeling of continuity is ensured by ample light internally from a large skylight. The wall is made of recycled brick from Belfast, the hometown of the client. The economic context allowed its irregular mix to be used without the tradespeople demanding a premium.
The garden is gone but the garden wall is a more celebrated element of domestic life. It is a 34sq.m canvas for the sunlight throughout the day and a bouncing board and backdrop for a young families life. It receives images of passing clouds and birds projected via the skylight.
A large sliding door means that the overall space feels undivided and the external feels more generous than before. The kitchen moves deeper into the house, allowed for by removal of a utility. The middle of the plan is imbued with catching reflections and glimpsed swatches of brick, the scale and surprise of which is seducing. There is a kinked glimpse from the front door threshold of the back boundary and the bright granite yard. On moving into the plan the increasing brightness, height and perspective drawn by the garden wall is an unexpected and pleasant contrast to the standard closed end semi-d journey.