The Lodge | Derryquin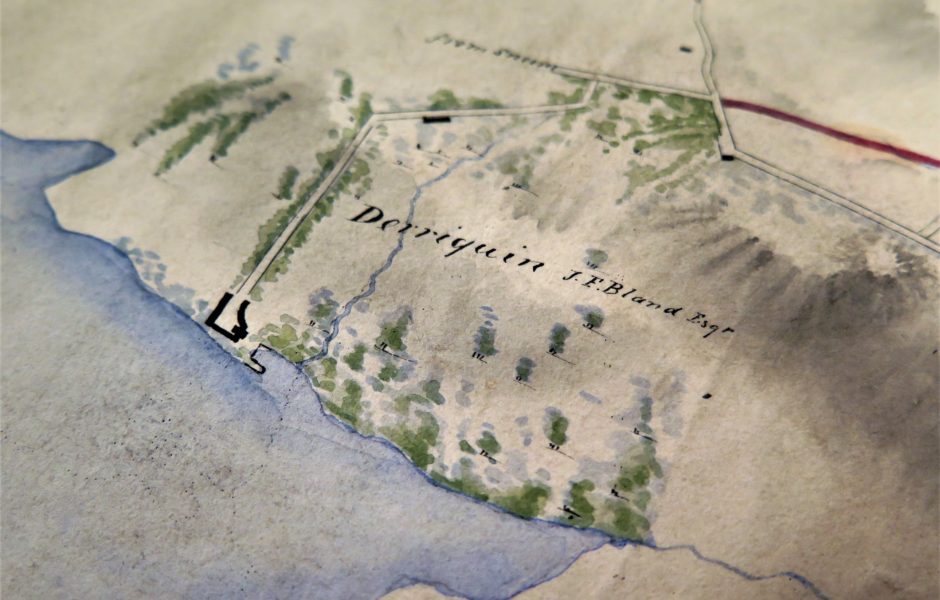 'The Lodge' sits overlooking a small creek known as Goleenduff in the townland of Derryquin, Sneem, Co. Kerry. It served the adjoining entranceway to the former Derryquin Castle with both the lodge and the gateway being protected structures and having a rating of 'Regional Importance' in the National Inventory of Architectural Heritage.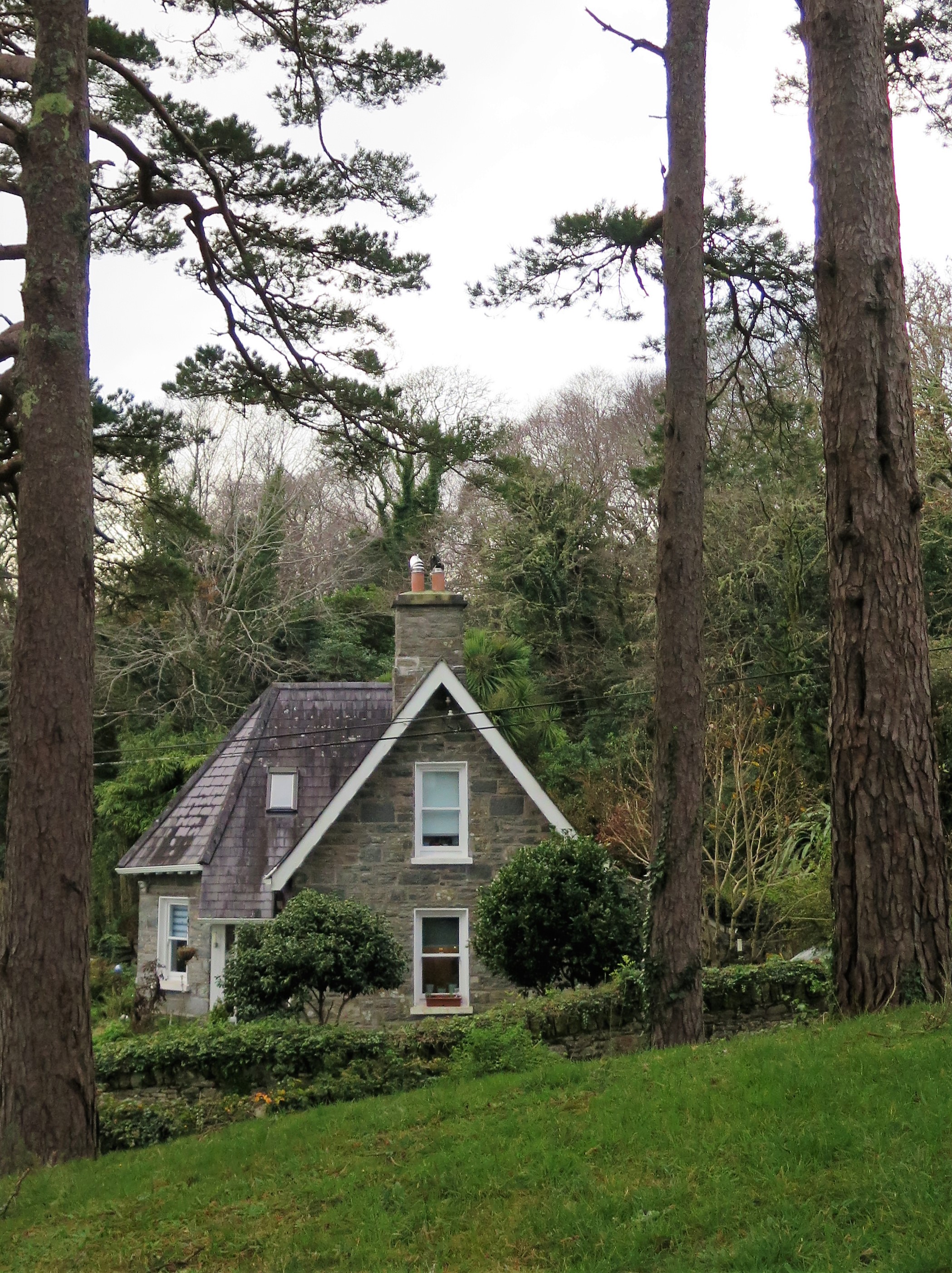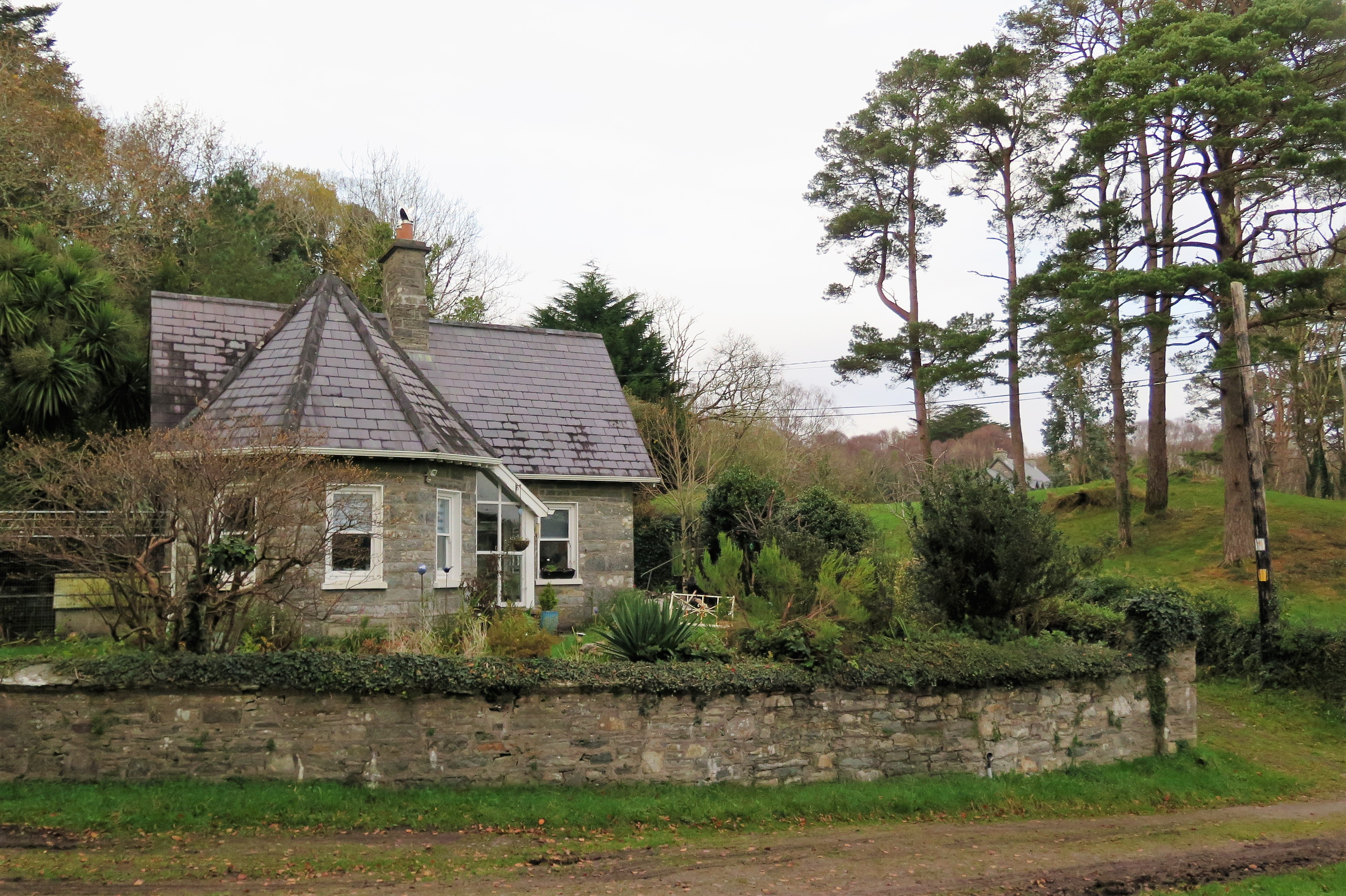 'The Derryquin houses or cottages are very well built and excellently planned, they are also very pretty with their whitewashed walls, red tile roofs, and doors painted red to match. These patches of bright colour give extraordinary cheerfulness to a landscape otherwise of green, brown, and grey, looking cold enough under a weeping sky.  …and slated roofs have now given place to red tiles in fancy patterns. Inside they are divided into two rooms on the ground floor, paved with concrete, and two sleeping rooms above, in order if possible, to keep the people from huddling together at night. It is a fact, impossible as it may appear, that when the pretty and tasteful lodge at the gate of Derryquin was first built, the occupants, four in number, all slept together in one room rather than be separated at night, and were only induced to occupy the apartments built to prevent this habit by the threat of eviction.'
This 1880/81 report by Bernard H. Becker special commissioner of the 'Daily News' ties in closely with the existing lodge and evidence found on site of previous red roof tiles, bright red fascias and diagonal lattice style windows.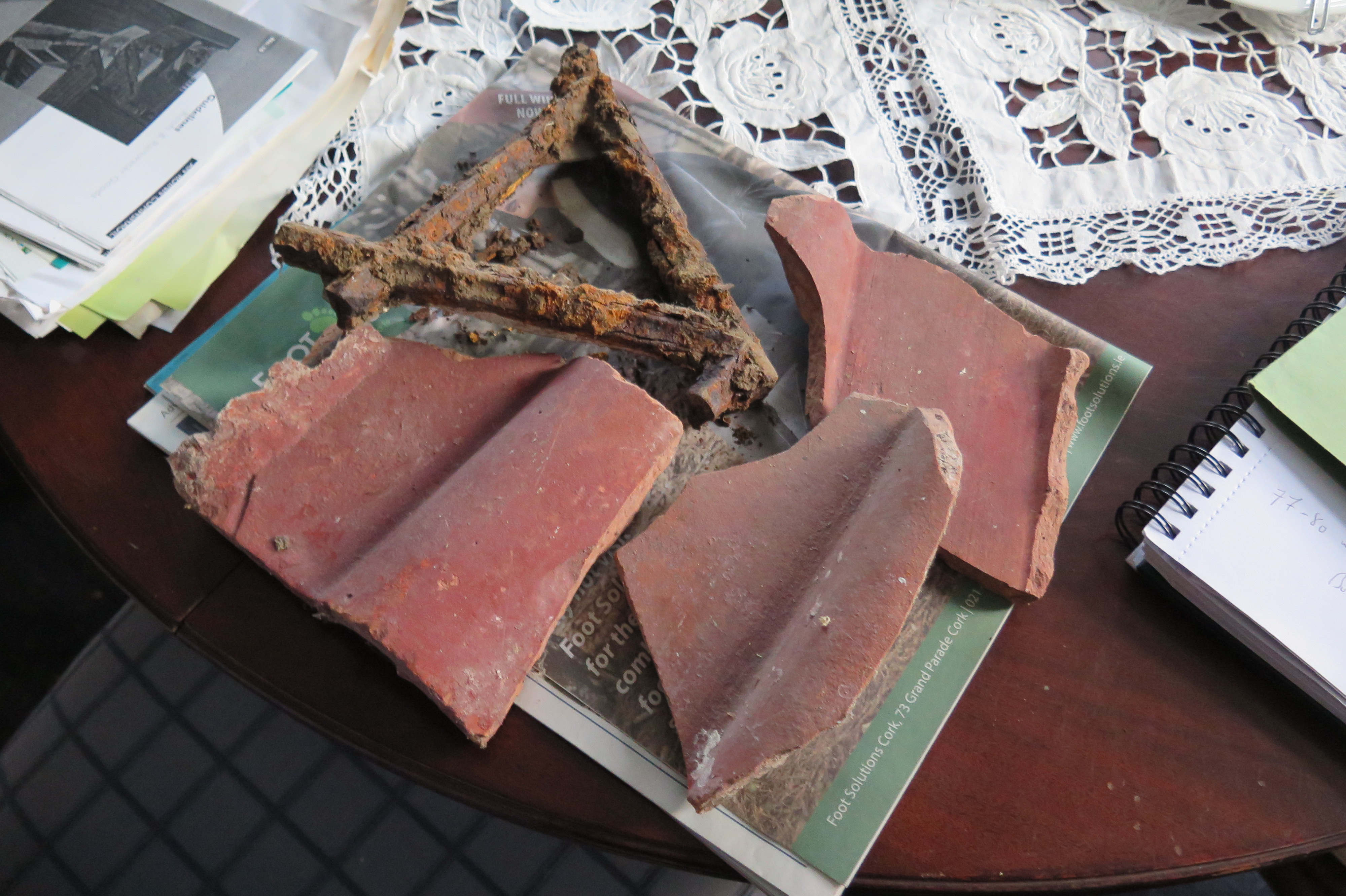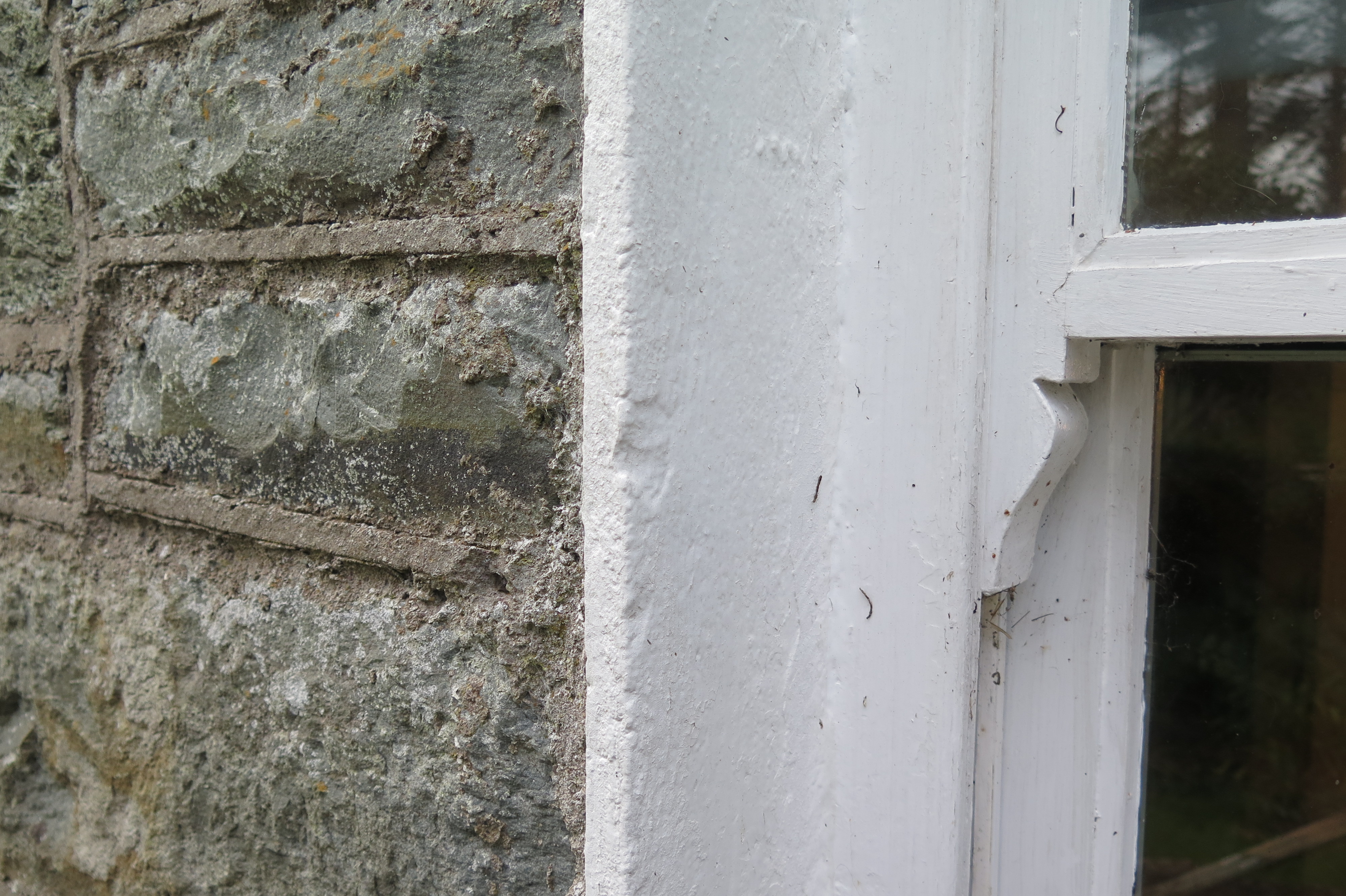 It is somewhat surprising to see that the lodge has concrete sills, and cementitious mortar used on the plinth and for the raised pointing to stone elevations which would all appear to be original. The wider context here is that Mr. Bland's close friend and neighbour Mr. Richard Mahony of Dromore Castle described as the 'the apostle of concrete' by Becker was an early adopter of the new building method. Mahony was making buildings and road bridges of concrete at least prior to 1873.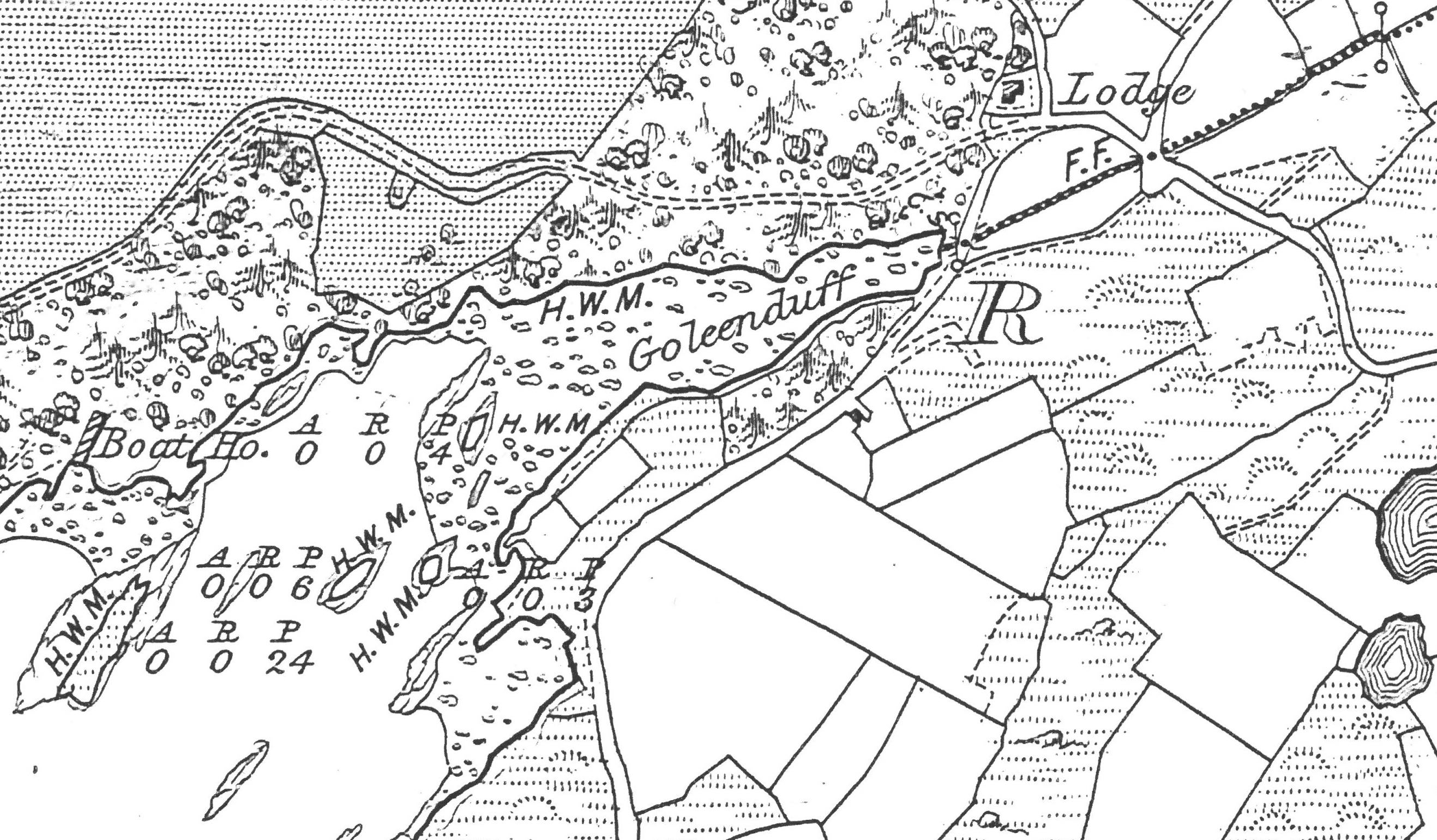 The lodge was built sometime between 1842 when a road realignment made an earlier lodge further North at Derryquin cross redundant; and June 1870 when the following Killarney Echo newspaper extract confirms its existence.
'A Good Landlord and his Tenantry'.  'It being known in the neighbourhood of Sneem that Mr. F.C. Bland and his amiable lady, who have been absent for some time, were to arrive at their residence, Derryquin Castle, on Saturday evening, the tenantry assemble in large numbers in front of Derryquin Lodge and erected a large bonfire, round which music, dancing, and various other amusements, immediately commenced. 
About seven o'clock Mr. and Mrs Bland, accompanied by the Right Rev. Dr. Graves, Bishop of Limerick, and other members of the family, visited the scene and were greeted with hearty cheers. Mr. Bland thanked the people, and expressed his sincere gratification at being again among them, and added that he wished the people would see this token of respect and welcome which they offered their landlord.'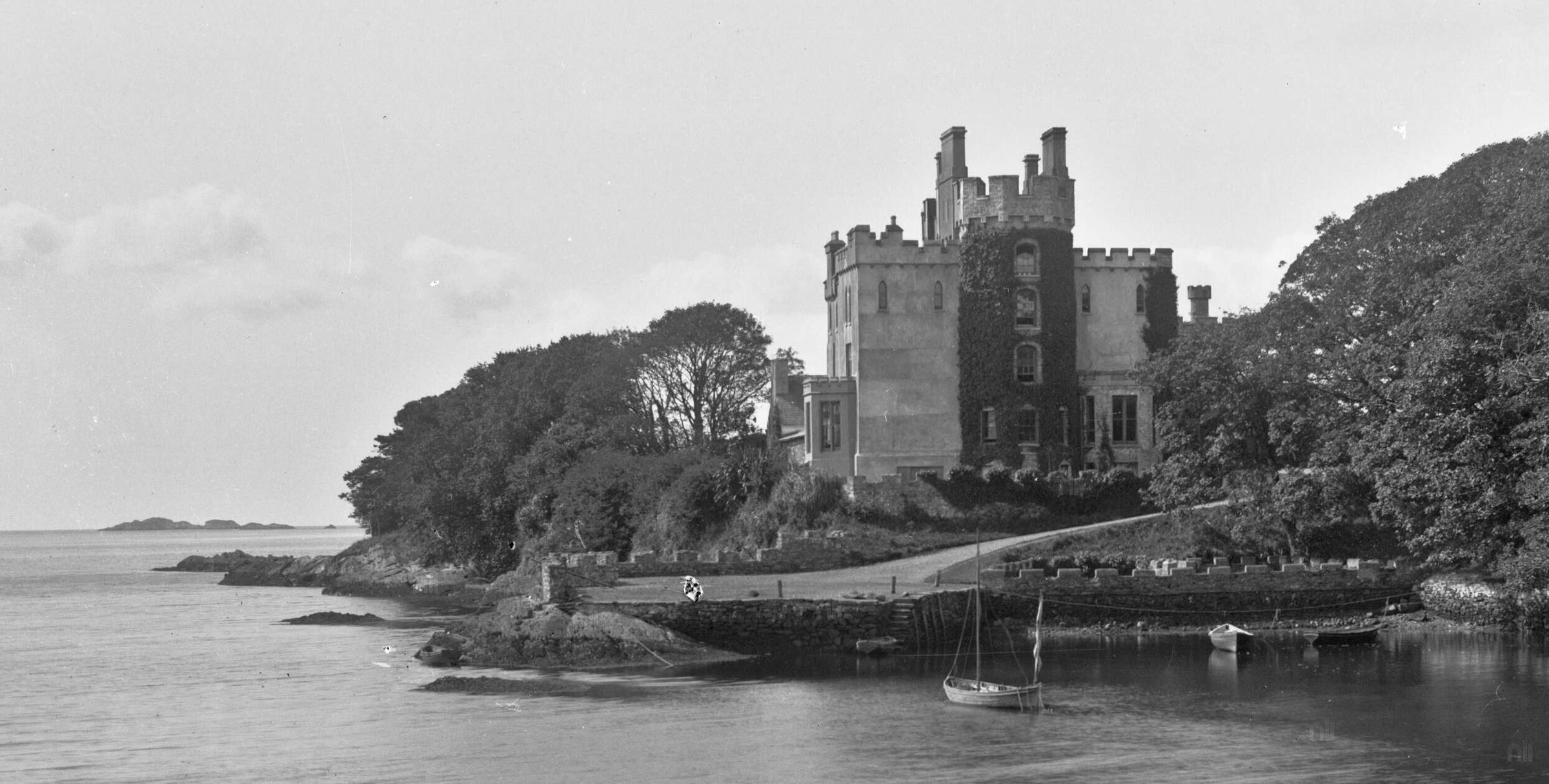 The Blands of Derryquin Castle Demense were a Yorkshire family, the first of whom Rev. James Bland came to Ireland in 1692 and from 1693 was vicar of Killarney. His son Nathaniel, a judge and vicar general of Ardfert and Aghadoe obtained a grant of land in 1732 which would later become the Derryquin Estate. Derryquin Castle was the third house of the Blands on this land but it is not known when it was first constructed, its earliest written mention being in 1837, however it was indicated some decades earlier by Nimmo in his 1812 map. The estate is said to have reached its zenith under the guidance of James Franklin Bland (1799-1863). His nephew the well-known architect James Franklin Fuller described the castle estate in his autobiography as a largely self-supporting community busy with sawmill, carpenter's shop, forge as well as farming and gardening. A fish pond existed on the water's edge just below the castle, alternatively described as being self-replenishing with the tide or restocked from a trawler.
The castle itself consisted of a three-storey main block with a four-storey octagonal tower rising through the centre and a two storey partly curved wing branching off in a western direction. Major renovations were carried out and a significant additional wing running southwest, overlooking the coastline was added sometime between 1895 and 1904 based on photo and mapping evidence.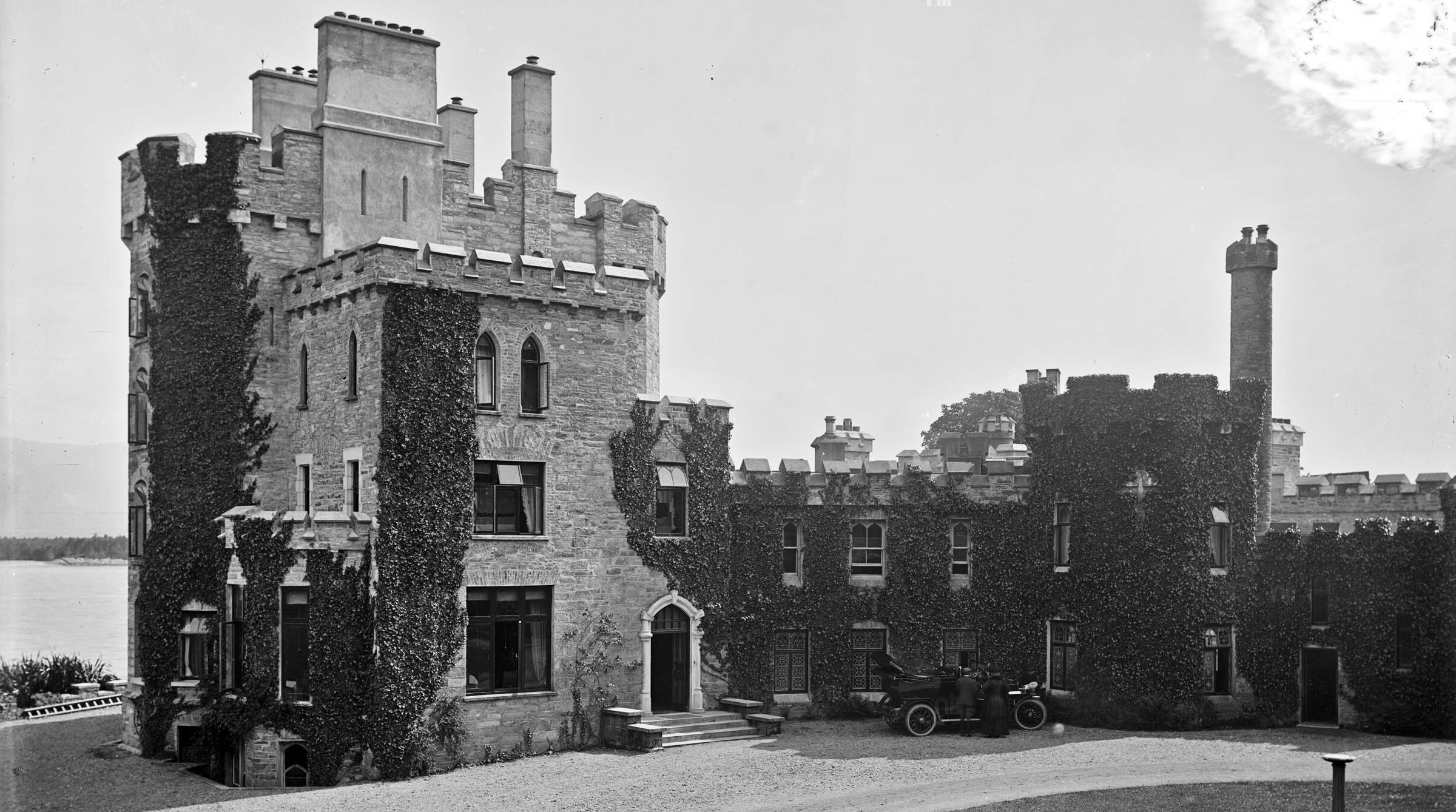 On James Franklin Bland's death in 1863 the estate passed to his son Francis Christopher, the estate slipped into decline during the time that he was absent while travelling and preaching on Christian ministry, this being during the years of land agitation in Ireland. Part of the estate was sold in the landed estates court in 1873 but ultimately the decline continued with the remainder being sold in 1891.
The Warden family who bought Derryquin and especially Colonel Charles Warden developed a negative relationship with the locals, largely due to aggressive evictions seemingly without care for the lives of the tenants. During the troubles in 1922 Derryquin Castle was burnt and it stood as a dramatic ruin until 1969 when it was demolished. The castle site now forms part of the golf course associated with the nearby Parknasilla Hotel.
Historical Research, Conservation Report & Impact Assessment in relation to proposed extension, Derryquin Lodge, Sneem, Co. Kerry 2018